Alex Costin helps businesses halve marketing costs and double return of investment!
Alex Costin ★★★★★
Digital Marketing Expert!
Research, SEO, Ads, Brands, Websites, Social Media and Performance Marketing!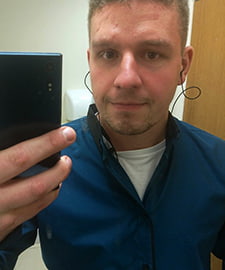 Digital Marketing Revolution!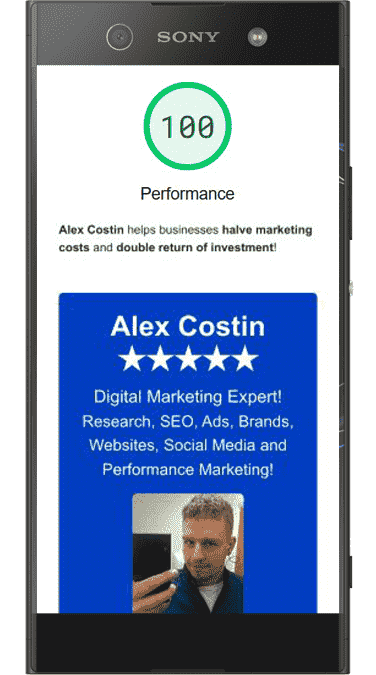 - STOP paying for Google Mobilegeddon penalties
+ Reduce your marketing costs by 50%-80%!

- STOP paying for irrelevant Ads clicks
+ Double / triple your FREE SEO traffic!

- Avoid search engines algorithm penalties
+ Comply with all known Google/Bing algorithms!

- Don`t waste your budget only on high-cost keywords
+ Use market intelligence for more competitive keywords!

- Customers won't scroll to find your website
+ Be in the 1st scroll of search engine results!

- Stop paying agency fees for poor ROI results
+ Halve marketing costs and double revenue!
Alex Costin Digital Marketing
 
Solutions to help lead generation, conversions, brand proliferation, and sales
 
In Need of Digital Marketing Expertise?
Looking to reach new audiences and increase sales in an excellent cost-effective way?
 
100+
Successful projects launched
2000+
1st SERP keywords on Google
60+
Successful websites created
10
Worldwide markets experience
Testimonials
My business partners always receive great results for their online marketing. Guaranteed!

David Pinkney
"Alex has shown himself to be very willing, a quick learner, punctual, conscientious, hard-working, adaptable and capable of taking on any tasks..."

Waz Littleman
"Good website designer. He created 2let2cardiff dot com for us and it already occupies 90% of the 1st page results on both Google and Bing..."

Juliet Mari
"extremely efficient, hardworking, responsible and honest. He has high level of photographic and IT skills and is also a constant source of fresh ideas..."
Guaranteed results
What can I help with
Need my expertise?
Previous Alex Costin website?
---
This website does not use tracking cookies!
Info contained here is for general information purposes only!
Copyright © 2023 Alex Costin